Bartons celebrates training milestones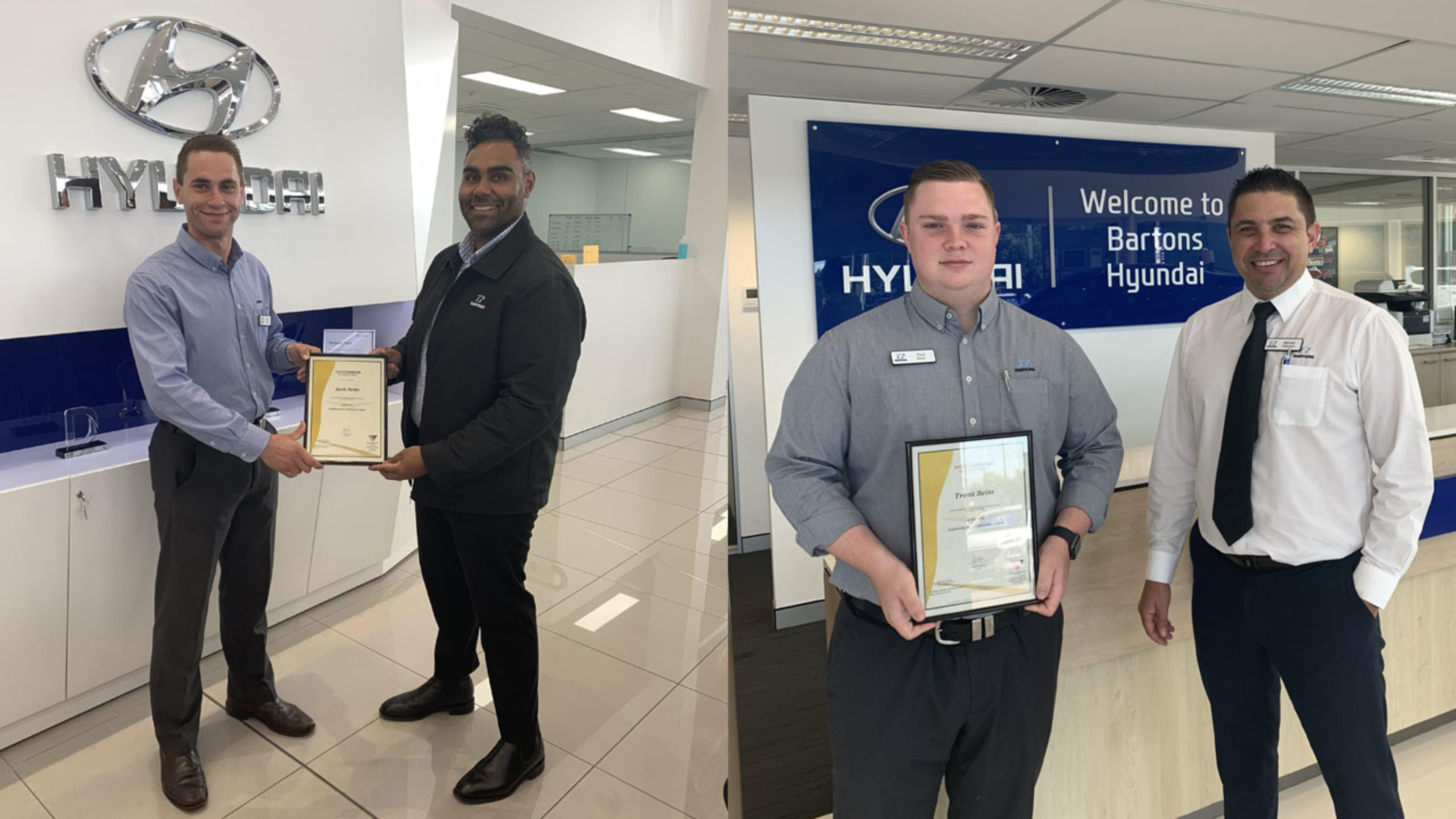 In October 2020, we celebrated two key training milestones with our staff members, completing their Certificate III in Automotive Sales.
Trent Beitz, Bayside Hyundai Sales Consultant, was presented his award by Dealer Principal Michael Atkinson. Trent started with Bartons Motor Group 2 years ago, and has focused his time in learning all aspects of the business including Service, Parts and Sales.
We also celebrated with Jack Beitz, Capalaba Hyundai Sales Consultant, who was presented his award by Hyundai Sales Manager Sabastian Swann. Jack started with Bartons in 2016 in the Service Department, transitioning into the Sales Department twelve months ago and commencing this course.
Bartons Motor Group have a strong focus on staff training, and understand that the more well trained our staff, the more positive the experience for our customers. As a business we have decided to embark on a program of staff development, with our Senior Leadership Team review staff training as a priority to provide opportunities for professional development for staff at each of our locations in Wynnum and Capalaba. We currently have a number of new and existing staff currently studying courses ranging from the Certificate III in Admin, Certificate III in Automotive Sales, Graphic Design and Digital Marketing.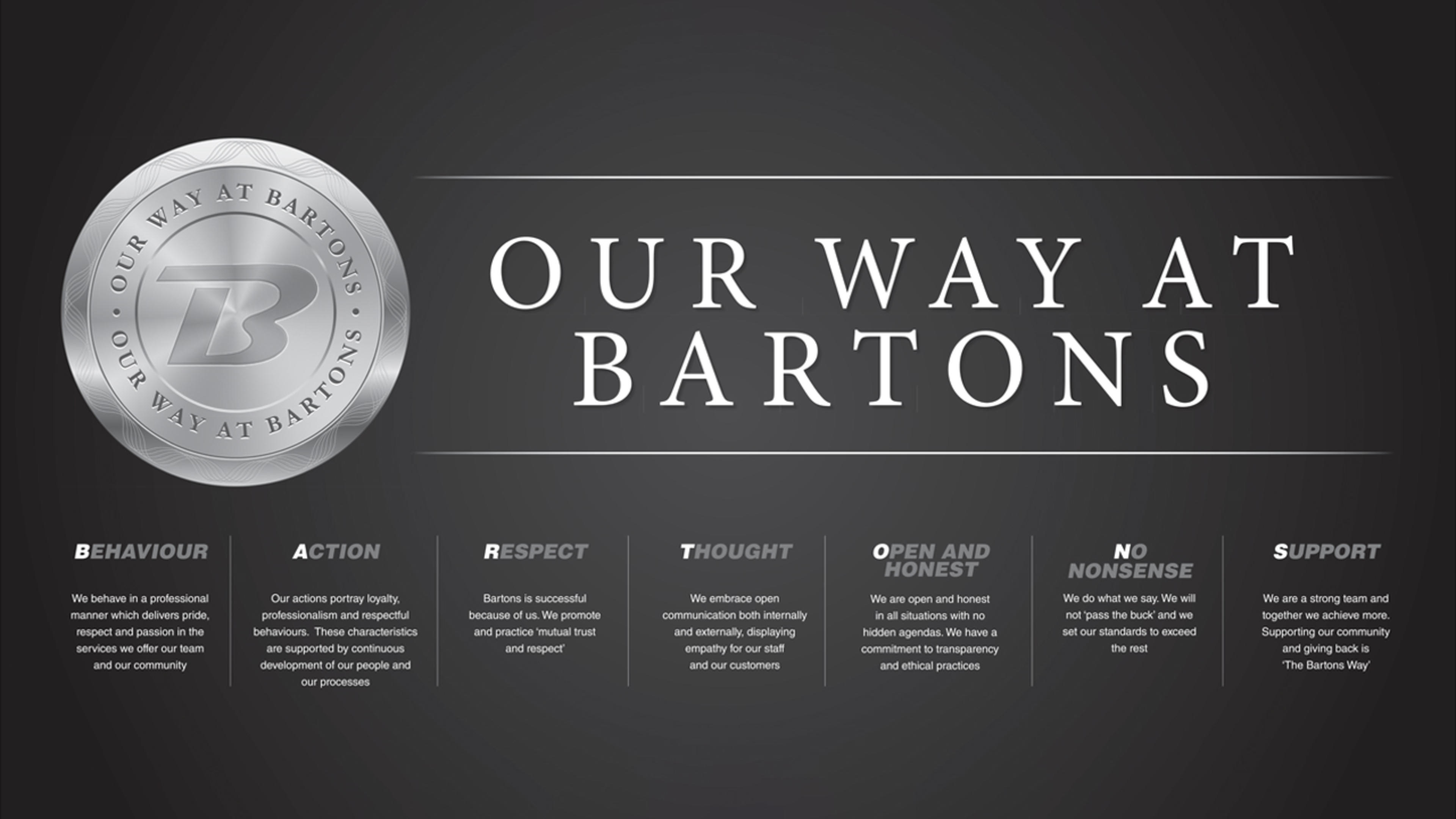 At Bartons, we have developed "Our Way" which encompasses the key values and culture of our organisation, with a focus on continuous development of our people at all levels. This has been a particular focus throughout 2020 to ensure we retain our staff throughout the Coronavirus outbreak, achieved by retraining and redeployment within our organisation. Since the Coronavirus crisis began to take hold in mid-March, we have strengthened our commitment to training by enrolling a number of staff in courses to aid in their professional development, from our Senior Leadership Team to new starters.
We congratulate Trent and Jack on their achievement of the Certificate III in Automotive Sales, and look forward to congratulating more staff on the completion of their awards currently underway.